The Spring Short List: ELLE's March Shopping Guide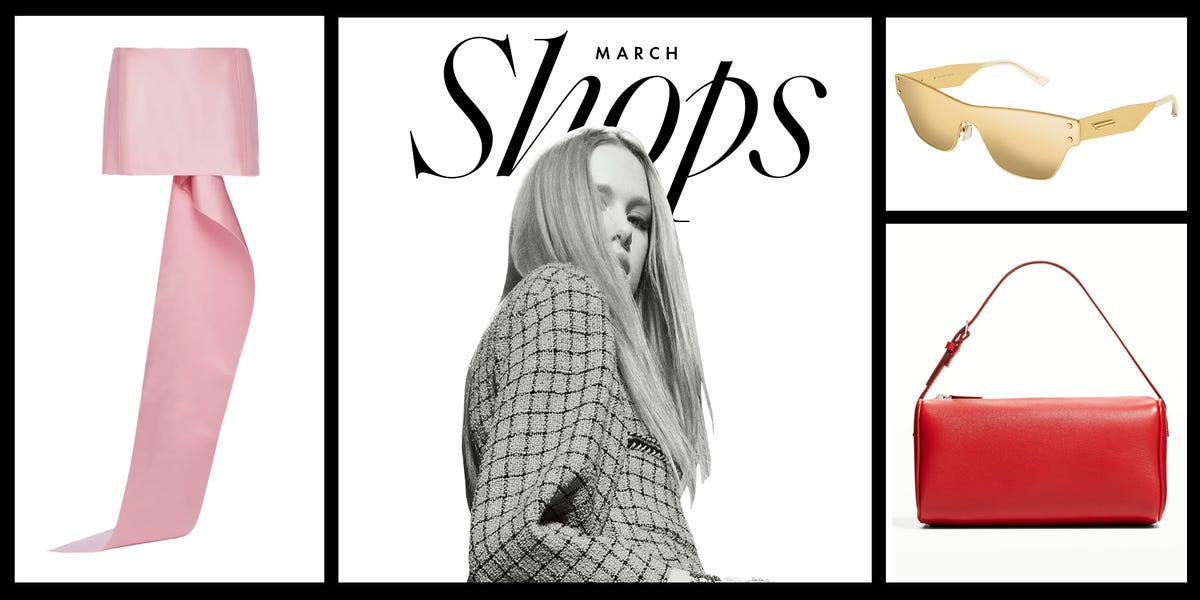 THE DRAPED DRESS
Wear it with…
*STYLING TIP: BRING GODDESS DRESSING DOWN TO EARTH
Grecian-style dresses come off their pedestals when rendered in day appropriate pastels and teamed with lug-soled or low-heeled shoes, a practical topper, and a playful bag.
THE CUTOUT TOP
Wear it with…
*STYLING TIP: SEXY WITH SPORTY
Skater style has never been more chic. Pair a body-con base layer with stiletto sandals and a futuristic riff on classic aviators. Drawstring shorts (elevated with perforated leather) take you seamlessly from the half-pipe to the bar.
THE MINISKIRT
Wear it with…
*STYLING TIP: MAXIMIZE YOUR MINI
Long sleeves and demure kitten heels offset sky-high hemlines, while an organza anorak, a slim '90s bag, and sporty shades straddle the line between ladylike and cool.
THE LOW-RISE TROUSER
Wear it with…
*STYLING TIP: REBOOT A HIP TROUSER
The early-aughts staple is back, be it a satin stovepipe or a cargo version. Pair with sleek sandals, a chain belt, and a must-have bucket hat (for extra sun protection when cruising on your scooter).
This content is created and maintained by a third party, and imported onto this page to help users provide their email addresses. You may be able to find more information about this and similar content at piano.io