NBA trade rumors: Luka Doncic wants help in Dallas; Wizards exploring options for Rui Hachimura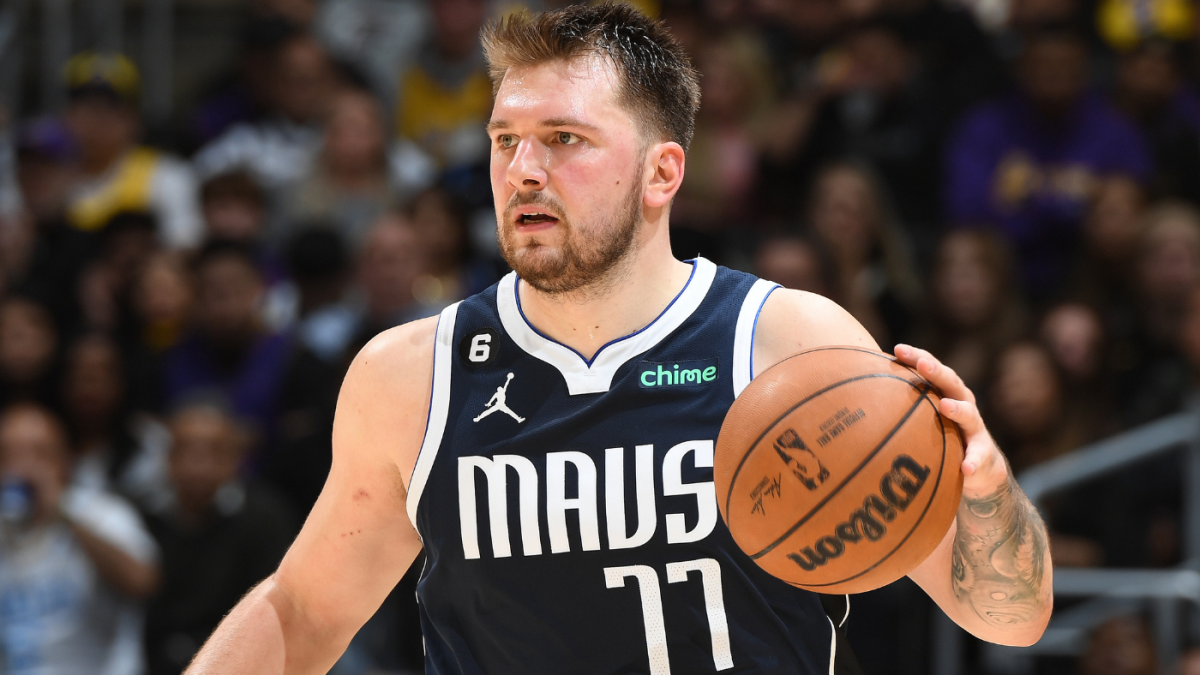 The NBA trade deadline is rapidly approaching, which means that new rumors and reports pop up seemingly daily. This season's Feb. 9 deadline could be especially intriguing given the parity in the league this season. A lot of teams feel like they have a chance to make a real run, and thus could be looking to make moves. It can be a lot to stay on top of, but we'll do our best to keep you covered. Here's a look at a few fresh rumblings from across the league's landscape. 
Luka Doncic wants help in Dallas 
Luka Doncic has typically distanced himself from weighing in on front office decisions in Dallas, but that could be changing this season, as the star guard has "strongly indicated" that he wants to see some roster upgrades prior to the deadline, according to ESPN's Tim McMahon. 
Doncic is playing elite-level basketball this season and is in the thick of the MVP conversation, but the Mavs are still just three games above .500 in a competitive Western Conference. 
From McMahon: 
Doncic has been more spectacular than ever this season, efficiently leading the league in scoring despite frequent double-teams and dragging Dallas to a 24-21 record, good enough for fifth place in the West. He's certainly not satisfied to be in the middle of the playoff pack. Doncic is a fiery competitor with a championship pedigree, having won titles with the Slovenian national team and Real Madrid, and patience isn't high on his list of virtues… Sources said Doncic, who hasn't shown a desire to be involved in personnel matters in the past, has strongly indicated he wants the Mavs to upgrade before the Feb. 9 trade deadline.
Given the way their roster is currently constructed, the Mavs are limited in terms of the moves they can make, but if Doncic wants to see some changes, they'll definitely be a team to keep an eye on leading up to deadline day. 
The Washington Wizards could be looking to shake things up prior to the deadline. The Wizards have begun trade talks with multiple teams centered on forward Rui Hachimura, per The Athletic. Hachimura is set to be a restricted free agent over the offseason, and he has reportedly drawn interest from several teams in the Western Conference. On the season, Hachimura is averaging 12.9 points, 4.4 rebounds and 1.2 assists per game, and he could provide a contending team with some added scoring. 
In addition to Hachimura, the Wizards have also received a lot of interest in forward Kyle Kuzma. However, Wizards team officials value Kuzma highly and would like to re-sign him over the summer, per The Athletic. While it's possible, it seems somewhat unlikely that Kuzma will be moved prior to the deadline. 
Spurs seeking two first-round picks for Jakob Poeltl
San Antonio Spurs center Jakob Poeltl has been drawing some trade interest ahead of the deadline. The Boston Celtics and Toronto Raptors are two teams that have been mentioned as potential suitors. However, the Spurs are holding a high asking price for Poeltl — two first-round picks, per Jared Weiss of The Athletic. Poeltl is averaging 12.3 points, 9.3 rebounds, 2.9 assists and 1.3 blocks per game for the Spurs on the season. While the Celtics are interested, they seem unlikely to meet San Antonio's steep asking price.
From Weiss: 
In all likelihood, a Celtics move at the deadline would resemble a second-round pick for a complementary bench piece. They already invested their firsts to bolster the rotation when they made the White and Brogdon trades in 2022. This team no longer needs reformation.
There's a chance that the Spurs will drop their asking price as the deadline approaches, so expect Boston to continue to monitor the situation.