Manchester United takeover: Qataris to bid for club amid interest from USA, Saudi Arabia and Sir Jim Ratcliffe's INEOS | Football News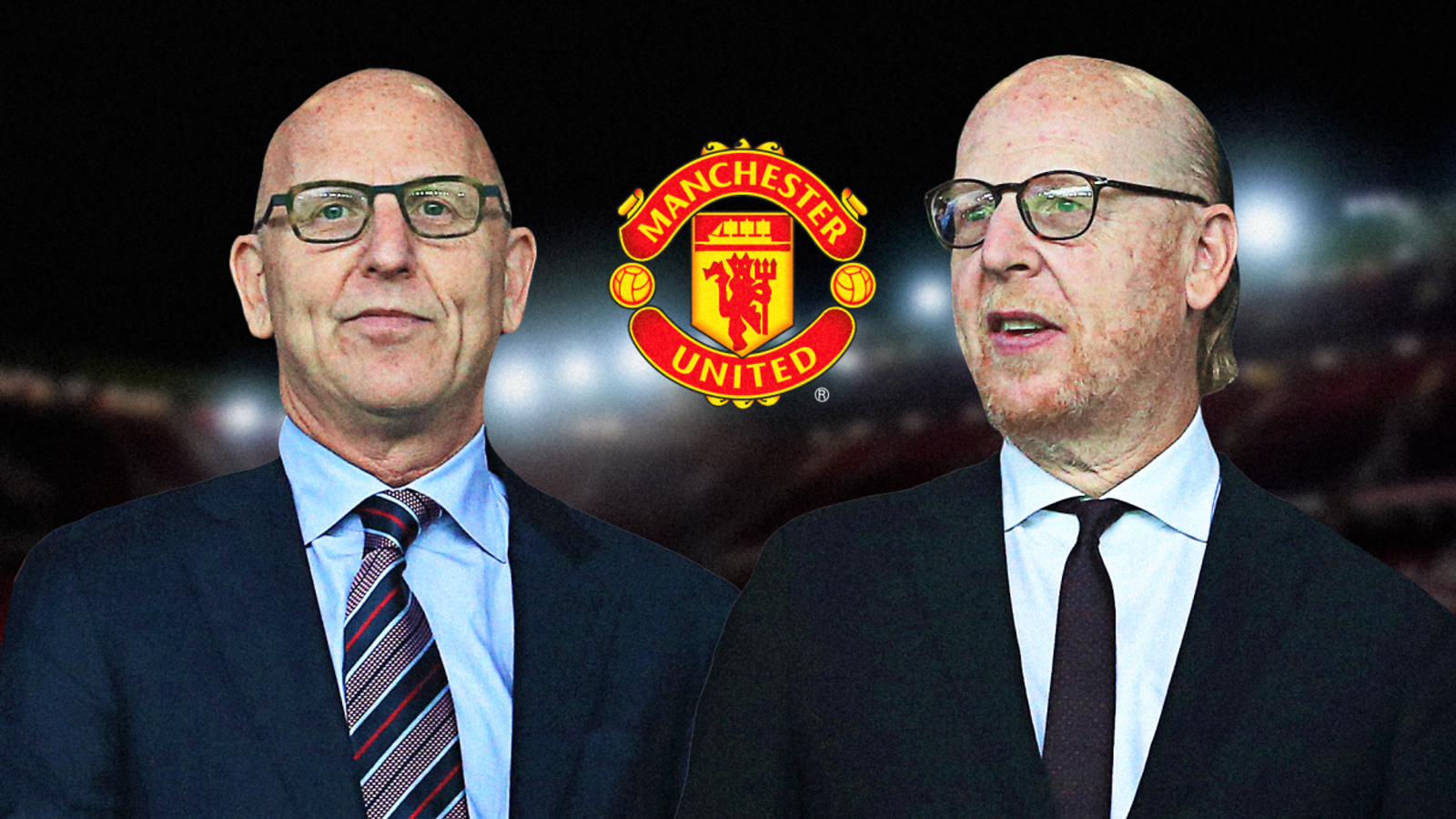 Investors linked to the Qatari royal family will bid to buy Manchester United on Friday.
Sky Sports News understands investors from the United States and Saudi Arabia will also bid for the club, alongside Sir Jim Ratcliffe's INEOS group, who have already made their intention to bid public knowledge.
The Raine Group, who are organising the potential sale on behalf of the Glazer family, have asked for initial bids to be made by 10pm UK time on Friday.
The Glazers want at least £5bn to sell the club but an insider has told Sky Sports News that no party will want to go big with their initial offer.
Sky Sports News' Kaveh Solhekol has the latest news on a possible bid from Qatari investors for Manchester United

Sky News understands that former Qatari Prime Minister Hamad bin Jassim bin Jaber Al Thani is linked to this bid. He is known as 'HBJ' and has notable interests in London, where he has been a strong investment figure for several years, including properties and hotels around Hyde Park.
A Qatari bid for Manchester United would lead to significant investment being made in the team, Old Trafford and the city of Manchester.
Old Trafford and United's Carrington training ground need to be redeveloped and the Qataris are ready to spend significant sums in restoring the team and the club's infrastructure to its former glories.
Although the Glazer family want at least £5bn for United, Qatar is determined not to overpay. One insider says "they will not dance to the Glazers' tune."
The Qatari bid would have the blessing of the Emir of Qatar Sheikh Tamim bin Hamad al-Thani, who is a Manchester United supporter.
Qatar and the bid from Saudi Arabia are expected to be the only ones which would not rely on borrowed money to finance the deal.
One of the world's richest men Elon Musk has so far stayed silent on reports that he is considering making a bid. Musk is a United supporter and has joked in the past on Twitter – the social media platform he now owns – about buying the club.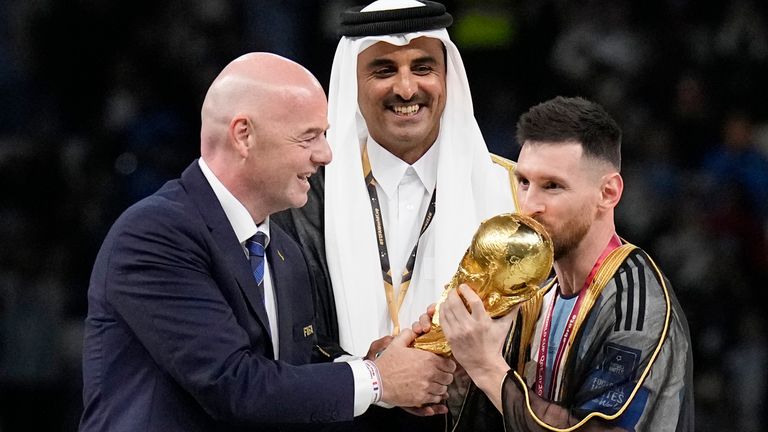 Another bidder who has declared his interest in United is petrochemicals billionaire Ratcliffe. He is working on a deal with US investment banks Goldman Sachs and JP Morgan.
If Qatar were to buy United, they would also remain committed to Paris Saint-Germain, which is owned by Qatar Sports Investments, a subsidiary of Qatar's sovereign wealth fund the Qatar Investments Authority.
To satisfy UEFA rules about multi-club ownership, Manchester United would be owned by investors or funds linked to the Qatari royal family.
QSI bought a 70 per cent stake in PSG in the summer of 2011. They bought the rest of the shares in PSG the following summer in a deal which valued the club at €100m. They spent €80m on players in the summer of 2011. According to Forbes magazine, PSG are now worth £2.6bn.
FREE TO WATCH: Highlights from Manchester United's win against Leeds United in the Premier League

QSI's plans at PSG have been frustrated by the fact their home ground the Parc des Princes, which they want to redevelop, is owned by the city of Paris. A Qatari bid for United would mean they would own Old Trafford and could redevelop it working closely with the local council and supporters.
Qatar is determined to buy or own a stake in a Premier League club this year to build on what they see as the success of the World Cup.
Although they are pleased with what they have achieved with PSG, the revenues of the Premier League are three times the size of Ligue 1 and the global profile of English football is much higher than French football.
Ten Hag: My focus is on the football; we have huge ambitions
Manchester United manager Erik ten Hag gives his thoughts surrounding potential new investment in the club. Watch the extended exclusive interview with Erik ten Hag on Super Sunday Matchday.

Speaking to Sky Sports News on Friday, Man Utd manager Erik ten Hag refused to be drawn into discussions about any potential sale, saying the frequency of matches means his focus must remain on the football.
"Of course I know there's movement around the club. But it's not up to me," he said. "Our owners of the club are taking this stuff, I have to manage the team. I have to make sure the team is performing, we get the right results in. Every third day we have a game, so I don't have time to get involved in stuff like this.
"We want to have a good team, a team who is competing for the highest in the world. We have huge ambitions. That is what we want to fulfil. We always want to strengthen in any place where it's possible."
Asked if a new bid could be beneficial to him achieving those aims, with the possibility of increased spending on transfers and infrastructure, he said: "Potentially. Maybe, I don't know. It's not up to me. My job is I'm responsible for how the team is performing."
When asked about potential human rights issues around a bid from Qatar, he said: "I can't reply on that. I focus on football."
Watch the full interview with Ten Hag, ahead of Manchester United's clash with Leicester on Super Sunday Matchday on Sky Sports News from 10am on Sunday.
Qataris will go all out to buy Man Utd | Will it impact Rashford's future?
Kaveh Solhekol gives insight into the latest bids for Manchester United as investors linked to the Qatari royal family confirm they will be making a bid.

"I was told to expect three or four serious bids for 100 per cent of Manchester United. There are some random bids out there as well, and Raine Group will try and cobble those groups together to make it into one bid.
"We saw that in the Chelsea situation as well, where some of the people who made bids decided to join up together to improve their chances."
"If you want to buy Manchester United, you would have already got in touch with the Raine Group investment group based in New York. who are marketing the sale.
"All you have to do is send an email or a letter, one single paragraph if you want, of how much your bid is, how much of Manchester United you want to buy, and your proof of funds – but that last one is not going to be a problem for the Qatari royal family.
"If I was one of the other groups looking to buy Manchester United, I would be worried that the Qataris have come in and said they definitely want to buy Manchester United. If you look at the money they have, the investments they have made in the past over a big variety of businesses, they don't normally lose out if they want something.
"If they have decided they want to buy Manchester United, they will go all out to get it.
"The only point I would make is that I've been told that the Qatari investors will not overpay. They will not dance to the Glazers' tune when it comes to price.
"If you look at the investments they have made in the past, PSG for example who are worth £3bn-£4bn, they bought the club for around £60m to £70m. The Saudi Arabians who bought Newcastle bought the club for £300m.
"The Qataris have this image, they are exceptionally wealthy people, but they will not throw money at the Glazers – they want a deal that makes sense for them. That's because so much money needs to be invested into United – especially in infrastructure going forwards.
"Marcus Rashford was man of the match at the Camp Nou on Thursday evening and PSG want to sign him this summer. How would that work if Man United and PSG had owners who were linked to each other?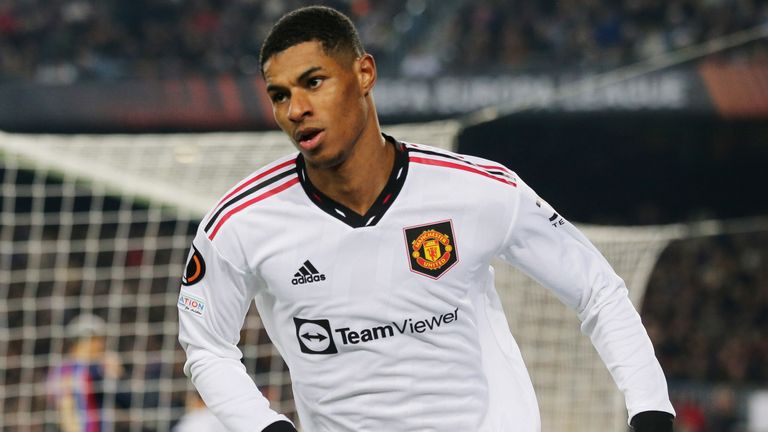 "As far as UEFA are concerned, there is this rule that two clubs with the same owner cannot play in the same European competition. So if Man United and PSG were both owned by Qatari Sports Investments, then they cannot play against each other in the Champions League.
"But QSI will not be buying Manchester United, it will be another set of investors linked to the Qatari royal family who are interested in buying the Premier League club.
"There are ways around that UEFA rule – we have seen RB Salzburg and RB Leipzig play in the Champions League regularly and they are both owned by Red Bull. The way around that is you have to prove that the club is not owned by the same people and management structure.
"It also helps that the president of PSG is on the UEFA Executive Committee. He will have taken soundings on what is and is not possible.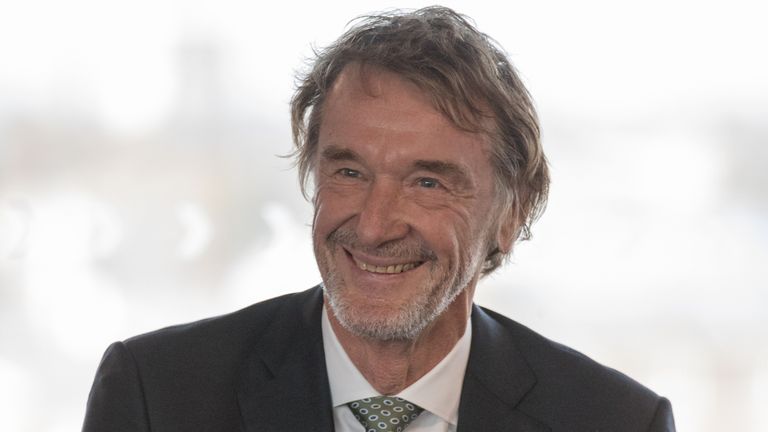 "Sir Jim Ratcliffe is expected to bid for Manchester United with his INEOS group. He ticks a lot of boxes as far as United fans are concerned. He grew up supporting United and has a lot of investments in different sports.
"He is in a similar situation to PSG in the fact his INEOS group own Nice, so there may be a conflict of interest if the Ligue 1 club and Manchester United were to be in the same European competition, if he were to own both clubs.
"So I think he will bid, there will be some investors from the US similar to the bid who won out to buy Chelsea, and I still think there is a good chance there will be a bid from Saudi Arabia."
Rainbow Devils have 'deep concern' around Man Utd buyout
Manchester United LGBTQ+ supporters' group the Rainbow Devils have raised "deep concern" regarding some of the parties reportedly interested in buying the club.
Hours before Friday's deadline, the Rainbow Devils have decided to speak out.
"Rainbow Devils believe any bidder seeking to buy Manchester United must commit to making football a sport for everyone, including LGBTQ+ supporters, players and staff," the group said in a Twitter post.
"We therefore have deep concern over some of the bids that are being made. We are watching the current process closely with this in mind."
The issue of LGBTQ+ rights in Qatar dominated the build-up to the World Cup in the country at the end of last year.
In the event, many supporters reported that authorities confiscated rainbow-coloured items, despite FIFA insisting it had received government assurances this would not happen.
One such individual was Laura McAllister, who was in Qatar as an ambassador for the Wales national team and who is set to become a member of UEFA's ruling executive committee in April.